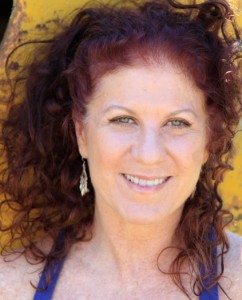 Specializing in mental health, personal growth and recovery since 1985, Alison has created an integrative healing practice that encompasses both traditional (clinical) and transpersonal psychotherapy modalities by blending western depth psychotherapy with eastern spiritual wisdom. Her thriving private practice has been situated in the Bay Area, since 1992.
Alison's eclectic style incorporates elements of these therapeutic approaches: cognitive-behavioral, psycho-dynamic, humanistic, family therapy/marriage counseling, body-oriented/somatic psychology, transpersonal psychology, social psychology, dance therapy, dialectical behavior therapy (DBT): chemical dependency/dual diagnosis, yoga therapy and crisis intervention.
A professionally trained dancer and avid yoga practitioner, Alison consciously balances mind * body * spirit as a way to enhance her ability to help others. She is certified as a Yoga Teacher
(E-RYT 200) (www.yogatherapi.com) and her passion and expertise in this area, helps client's restore balance, increase self-discovery and develop inner harmony through movement and meditation.
Alison dedicates her personal and professional experience to the practice of Ahimsa (non violence – from the Yoga Sutras); and encourages compassionate communication.
License, Education, Certifications
Licensed Marriage & Family Therapist (LMFT)
License # MFC 29052 (CA 1992)
John F. Kennedy University (CA 1988)
Psychology Major: Clinical Psychology (BA)
Minor: Dance & Multi-Cultural Studies
Indiana University (1979)
Presenter-International Association of Yoga Therapists (SYTAR) 2011
Aftercare Groups for Women in Early, Mid and Late Stage Recovery
Experienced Registered Yoga Teacher (E-RYT 200) (2011-Present)
Integrative Yoga Therapy – Yoga Alliance (2006-Present)
Registered Yoga Therapist (2007-Present)
International Association of Yoga Therapists (IAYT) (2006-Present)
Certified Professional Coach (2006-Present)
College of Executive Coaching (CA) (2006-Present)
Alison Costa, LMFT, E – RYT 200
San Francisco and Marin County